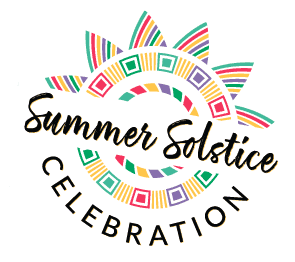 Each year, Marin Community Clinics hosts a Summer Solstice Celebration. Supporters of the Clinics and equitable health care come together for an evening of music, entertainment, delicious food, and to enjoy each other's company.  We take the time to honor our past and recent accomplishments, and present Community Health Champion awards to two extraordinary individuals.
Date: June 21st, 2023
Time:  5:00 pm – 8:00 pm
Location: Inn Marin and Suites in Novato
Community Health Champions
Congratulations to our 2023 Community Health Champions! Thank you for all you have contributed to the health and well-being of Marin County's residents.
Grace Hughes
Lifetime Achievement Community Health Champion
Grace Hughes was inspired early on in her life to care for those less fortunate than herself, and to take action on their behalf. She was deeply inspired by her time assisting the local "Flying Doctors" who traveled to Mexico on weekends to areas with no access to medical care.  She was also inspired by Marin Community Clinics who provided health care in local churches to those who had nowhere else to turn. Those experiences and others made her a passionate advocate for those in need, whether it is for health care, housing, or access to food.
Grace stresses that important work is never done alone, and participation is everything. She and the Marin Airporter are generous financial supporter to many organizations – and Grace does not stop there. She has volunteered and held leadership positions on committees, boards and commissions for Marin Mental Health, League of Women Voters, Marin Symphony, North Bay Council, Coro Foundation, Blue Ribbon Homeless Task Force, Ecumenical Association for Housing, Marin County United Way, Marin Community Clinics, and more. Through these positions, she established strong supports to uplift disenfranchised communities, such as creating training programs for women at the Coro Foundation.
Grace's involvement and support of the Clinics has spanned decades. Grace volunteered as a Board Member when Marin Community Clinic was in a portable building outside Marin General Hospital. Later she chaired the Clinics' first Capital Campaign, making the San Rafael Clinic possible. When Grace sees a need in the community, she springs into action and does all she can. She not only supports projects financially – she inspires those around her to participate.  Grace reflects, "For a good idea to come to fruition, it requires action from the whole community."
Shirin Vakharia
Community Health Champion
Shirin Vakharia has been a passionate advocate and facilitator for community wellness and cross-sector collaborations for her entire career. She makes special efforts to include vulnerable and affected groups, ensuring that everyone in the room has a voice. She uses her well-honed ability to gather and distil information to support the many collaboratives she coordinates and she successfully pulls disparate groups into productive meetings with meaningful and tangible outcomes.
Through her work as the Director for Health and Aging at the Marin Community Foundation, Shirin has coordinated community involved, data driven strategic planning processes with a focus on addressing health disparities and social determinants of health. She has designed and implemented grant making strategies focused on reducing health disparities; building capacity in the safety net for value based and integrated models of care; improving economic security; and addressing Social Determinants of Health. As the former Prevention Coordinator at Napa County Health and Human Services Agency, Shirin planned and oversaw substance abuse prevention, tobacco control, HIV and mental health programs.
Shirin draws inspiration from the strength and courage of her grandmother who came to New York from Puerto Rico as a single mother with her 9-year-old daughter. Shirin has a Masters of Arts in Community Counseling and a Bachelor of Arts in Psychology from the University of Cincinnati. Shirin enjoys travel where she immerses herself in other cultures by visiting local street markets. Between the ages of 3-11, Shirin lived in India where one of her most memorable activities was learning traditional Indian classical dance. Shirin's work with Marin Community Foundation's Health and Aging grantees goes well beyond grant support. She is a creative thought partner who shares knowledge and resources with a generous spirit and intelligence that benefits the community at large.
Tickets & Sponsorships
A meaningful way to support Marin Community Clinics is the Summer Solstice Celebration. Inspired by the summer solstice – a time of renewal and revitalization – each June we gather to honor Community Health Champions, take note of recent accomplishments and look toward the future.
Thank you to our sponsors!
Susan & Dennis Gilardi
Becky & Jerry Oken
Nancy P. & Richard K. Robbins Family Foundation
Bank of Marin
Sydne & Allan Bortel
Kathy King & Jerry Cahill
Marin Magazine
Dennis Fisco & Pam Polite Fisco
Nancy Schlegel
Vivalon
Margie & David Guggenhime
Kaiser Permanente
William B Kerr
Marin Airporter
Meritage Medical Network
Lisa Leavitt, MD & Lloyd Miyawaki, MD
Lois Salisbury & Robert Sinaiko, MD
Elizabeth & Martin Sleath
Susy & Bill Stewart, MD
Tamalpais Pediatrics
Eileen & Al Varner, MD
WaTech Computer Services
Pictures from 2022 Summer Solstice Celebration