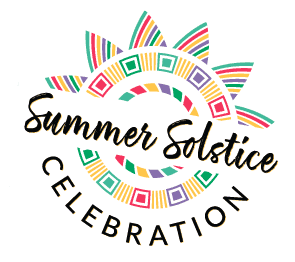 Each year, Marin Community Clinics hosts a Summer Solstice Celebration. Supporters of the Clinics and equitable health care come together for an evening of musical entertainment, delicious food, and to enjoy each other's company – we're one big family. This year's event paid tribute to our important legacy – 50 years of Touching Lives Through Health™ – and those who helped grow our organization. We honored our past and recent accomplishments, and presented Community Health Champion awards to two extraordinary individuals.
Community Health Champions
Congratulations to our 2022 Community Health Champions! Thank you for all you have contributed to the health and well-being of Marin County's residents.
Erik Schten, MD
Novato Clinic Site Medical Director
Community Health Champion
Summer Solstice Celebration Sponsorships
A meaningful way to support Marin Community Clinics is by sponsoring the Summer Solstice Celebration. Inspired by the summer solstice – a time of renewal and revitalization – each June we gather with our circle of supporters to honor Community Health Champions, take note of recent accomplishments and look toward the future.
Thank you to our sponsors!
Susan & Dennis Gilardi
Becky & Jerry Oken
Nancy & Richard Robbins
Family Foundation
In memory of Marcus Segedin
Daniel A. Segedin
Bank of Marin
Jerry Cahill & Kathy King
Carolyn & Fred Selinger
Vivalon
Linda Bianchi
Jose Chibras, MD
Doris Hunker
Kaiser Permanente
Bill Kerr
Montecito Plaza Shopping Center
Meritage Medical Network
Nancy & Stan Moore
Kathie Powell
Sally & Steven Schroeder, MD
Nancy Schlegel
Judie & Leonard Shaw
Robert Sinaiko, MD
Elizabeth & Martin Sleath
Susy & Bill Stewart, MD
Tamalpais Pediatrics
Eileen & Al Varner, MD
WaTech
Catherine & Lawrence Way, MD