Marin Community Clinics is a multi-clinic network with a wide array of primary care, specialty and referral services. As a Federally Qualified Health Center, we provide vital health services to more than 32,000 insured and uninsured patients annually. Marin Community Clinics means a healthier Marin County for everyone.
Our Mission: To improve the health of our patients and community by providing high quality, cost-effective, culturally sensitive, patient-centered health care.
PLEASE READ
If you have, a cough, fever, or other cold symptoms, please call (415) 448-1500. We have phone and in-person appointments available at this time.
On March 16 a Stay at Home order is in place except for essential services (Marin Public Health Order). During that time:
Non-essential medical appointments are being rescheduled:

Medical and Dental Clinics will be open Monday-Friday – 8:00am-4:30pm. No weekend services at this time.

Campus Clinic STI drop in clinic is open Monday's and Thursday's from 1pm-5pm

We are not seeing patients for routine optometry (eye) appointments until further notice.

We have telephone appointments with medical providers available at 415-448-1500 and in-person appointments available for urgent needs

As recommended by the California Dental Association, we are not seeing patients for routine dental appointments until further notice. 

Behavioral Health appointments are available by telephone or online appointments.

Health Hubs will be open and food distribution will be continued via drive-thru – only. Please do not get out of your car to get food. Boxes will be placed in your car directly.

All groups and classes are cancelled at this time.
Up-to-date Marin County information can be found at: https://coronavirus.marinhhs.org/
As things change we will be updating this message.
All of these changes are in the interest of your health and safety.
Thank you for your patience and understanding.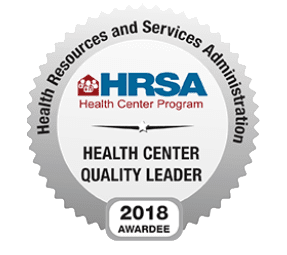 ExtraFood.org and the SF/Marin Food Bank provide a food pantry, health screenings and more. San Rafael Clinic: Wednesdays 2:30pm – 5pm, 3110 Kerner Blvd., San Rafael; Novato Clinic: Thursdays 3:30pm – 5pm, 6100 Redwood Blvd., Novato
Support Groups & Educational Classes
We offer a variety of support groups and educational classes weekly in San Rafael and Novato. A full schedule is available on our events calendar. Ask your provider for details.