Mitesh Popat, MD, MPH
Chief Executive Officer
Dr. Popat joined Marin Community Clinics as Chief Medical Officer in November 2013. In February 2017 he became Associate Chief Executive Officer and in October 2017 Chief Executive Officer. In these positions he has overseen interdisciplinary and integrated clinical services; transformed the care we provide to be genuinely team-based and in line with patient-centered principles; built and supported Marin Community Clinics dynamic clinical leadership team; and facilitated contracts with medical groups and independent clinicians to provide a broad range of specialty services in-house.
Dr. Popat is a Board Certified Family Physician with a Doctor of Medicine and Masters in Public Health  from Tufts University Medical School in Boston.  He returned to his California roots to serve in the O'Connor Hospital/Stanford Family Medicine Residency Program in San Jose. Dr. Popat is currently completing a  two-year Health Care Leadership fellowship with the California Health Care Foundation and UCSF.
In addition to his work at Marin Community Clinics, Dr. Popat is a Commissioner with Partnership Health Plan of California, which covers 550,000 people with MediCal coverage in 14 counties. It is his many experiences leading diverse teams that have prepared him for a leadership role in community healthcare, including stints in India and South Africa, working with local medical professionals to improve preventive care for diabetes patients and to describe the psychosocial factors surrounding HIV infection.
José Chibrás, MD, Chief Medical Officer
José A. Chibrás, MD has served as the Chief Medical Officer of Marin Community Clinics since November, 2017, after serving as the Associate Chief Medical Officer since 2016. He brings a broad range of experience, including more than two decades as a Chief Medical Officer of Federally Qualified Health Centers in Sonoma and Santa Cruz Counties.
Dr. Chibrás is an Internal Medicine physician who specializes in the care of adults. His focus is on primary care, which includes preventive care as well as chronic disease management. As Chief Medical Officer Dr. Chibrás, in addition to his role as a physician, oversees all clinical staff and specialists, as well as the Quality Improvement Department.
Dr. Chibrás has a degree in Biology from the University of California, Santa Cruz, a Doctorate in Medicine from Michigan State University College of Human Medicine and completed his residency at the University of Iowa and Michigan State University. Dr. Chibrás also has experience as volunteer Clinical Faculty at several Universities in California and Michigan. Additionally, Dr. Chibrás recently completed a Fellowship at the University of California, Davis in Primary Care Psychiatry in 2016 and a Leadership Fellowship through the California Health Care Foundation (CHCF) San Francisco, California in 2013. He resides with his family in Petaluma, California and enjoys hiking, fishing, cycling and photography.
Connie Kadera, DDS, Chief Dental Officer
Dr. Kadera joined MCC in 2008 and was instrumental in establishing the state-of-the-art dental clinic in San Rafael. She has continued to see patients and oversee dental operations ever since. While attending UCSF School of Dentistry, she initiated outreach programs for the underserved which have now been expanded nationally. She was a member of the Chancellor's Advisory Committee on Diversity, and often contributed to free clinics for the homeless. She was a recipient of the UCSF Derzon-Butler scholarship (for community involvement) and the Western Region National Association of Medical Minority Educators scholarship.
Prior to moving to Marin County, she practiced at Mountain Valley Health Centers serving Siskiyou and neighboring counties in northern California. A native of Colombia and self-described coffee lover, Dr. Kadera is fluent in English and Spanish.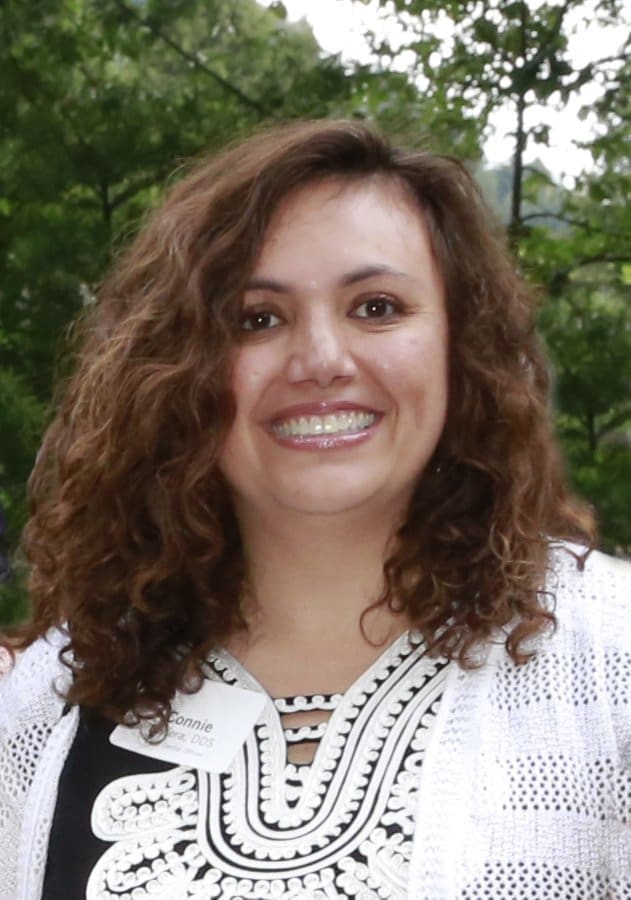 David Klinetobe, Chief Financial Officer
David Klinetobe was appointed Chief Financial Officer in November, 2014, after serving as interim CFO for 2 months.  He served on the Board of Directors as Treasurer and head of its finance committee from 2008 to September 2014.  He has over 25 years of experience in finance, strategic planning and line management operations, serving most recently as the CFO of InfoCentricity, a software provider of predictive analytics solutions. His background includes ten years with Fair Isaac, where he held various executive positions, as well as risk management and consulting positions with Chase Manhattan Bank and KPMG Peat Marwick. He holds an MSIA (MBA) from the Tepper School of Business at Carnegie Mellon University, an MS in Taxation from Golden Gate University, and a BA in Economics from the University of Washington. Dave is a Certified Public Accountant (CPA) (inactive) in the state of California.
Leah Canvasser, Chief Information Officer
Originally hired in 2011 as the Director of Information Technology, Leah's managerial and leadership skills led her to have several departments underneath her direct supervision; such as Health Information Management, Facilities, and the Call Center. Leah's impressive ability to improve upon complex systems and see the big picture made her the perfect candidate for Chief Information Officer. Since she assumed her new role, Leah has continued to improve the departments she oversees as well as herself by continuing her education. Most recently she completed the Clinical Leadership Institute training through the UCSD Healthforce Center and annually she attends training's for best practices with HIMSS and MGMA.
Leah was born and raised in Michigan, obtaining her undergraduate degree from the University of Michigan and her Masters in Information System Securities from Walsh College. After working in the healthcare field for several years before landing at Marin Community Clinics, Leah says that the most rewarding aspects of her current role is the palpable difference she makes in our patients lives, every day.
Isabela Mihai, CHC, Compliance and Privacy Officer
Isabela Mihai, CHC has served as Compliance and Privacy Officer for Marin Community Clinics since January 2015. In this role, she is responsible for leading the internal processes for promoting and ensuring MCC's compliance with laws, regulations, company policies and contracts, including its compliance risk management programs. She also leads the implementation of MCC's compliance and privacy policies and procedures, including its Code of Conduct. In her compliance role Isabela is always thinking of new and improved processes to protect patient and staff safety, while mitigating organizational liability.
Prior to joining MCC, Isabela worked as Research Program Coordinator at Mount Sinai School of Medicine, New York, in its Center of Excellence in Alzheimer's Disease. While there she administered a budget of $20M in federal, foundation and industry research grants, while ensuring compliance with external funding agencies, as well as, internal regulatory requirements. Her early work was dedicated to implementing social programs as Senior Program Coordinator at George Soros Foundation in her native Romania.
Isabela is a Psychologist by education in Romania, with a master in Psychology of Mass Media and Group Communication. She has received her certification in healthcare compliance form the Healthcare Compliance Association Board in the US.
Judith Snead, MPH, Senior Director of Development
Since joining the staff at Marin Community Clinics in 2007, Judith Snead has served in several roles including Clinic Director and Director of Community Relations and Grants Management. In May 2017 she became Senior Director of Development after returning from living on the east coast while serving as a grants consultant for two years. She has extensive experience in managing non-profit programs and organizations, working in environments that promote personal and community health, foster social justice, and seek to uplift the human experience. She obtained her Bachelor of Science in Health Science at San Francisco State University and Master of Public Health in Community Health Education at San Jose State University.
Prior to her tenure at Marin Community Clinics, she was an adjunct faculty member in San Jose State University's Health Science Department, taught smoking cessation workshops and designed an HIV-prevention intervention program for injection drug users in San Francisco, and was Marin Center Director at YWCA of San Francisco & Marin. Judith is dedicated to "equal access to health care for all" and appreciates that her job allows her to interact with donors and the community to demonstrate Marin Community Clinics' tremendous value as an outstanding community health center.
Liz Digan, Human Resources Director
A human resources professional with over 25 years of experience in the field, Liz has served as Marin Community Clinics' Human Resources (HR) Director since 2007. Prior to joining the management team at Marin Community Clinics, Liz held HR positions in software, high tech and medical services industries. Her expertise in directing HR functions and recruiting clinical and administrative staff has been a significant factor in the health center's expansion.
When Liz began at Marin Community Clinics over 10 years ago, she was a one person HR department. Today she manages an HR department that services over 400 employees, volunteers and contractors. She has provided a steady and informed HR presence and led efforts to improve employee satisfaction and retention through actions such as instituting employee recognition programs and instituting employee performance and budgeted salary reviews. Her leadership in coaching managers at all levels in areas of recruitment, employee relations and training has made a significant impact on organizational efficiencies and employee morale.
When not at work, Liz enjoys being outdoors as much as possible, in the company of both her dog and human friends.
Jacqueline "Jackie" Jones, Director of Medical Operations
Jacqueline "Jackie" Jones joined Marin Community Clinics in 2018 as Director of Medical Operations. She is a dedicated Clinic Operations Director and an effective leader with over 20 years of experience.  She brings expertise in clinic management having worked most recently as Solano County Regional Manager at La Clinica de la Raza and prior to that as Clinic Manager at Petaluma Health Center.
Jackie excels at using proven methods and cutting-edge technology to successfully cut cost, streamline operations, and increase productivity. She has been successful in creating and implementing strategic plans, setting and administering budgets, including developing improved processes to meet short and long term goals. Since joining MCC she has implemented Complex Care Teams to manage MCC's most vulnerable patients. She has put into place scheduling practices and Care Navigation Templates in the EHR to track utilization, appointments, referrals and services for enrollment activities to address Social Determinants of Health (SDOH). She has redesigned Care Teams to facilitate improved efficiencies.
Jackie is assertive, enthusiastic, and has extensive knowledge of process optimization. Her life experiences have inspired and prepared her for leadership in community healthcare. In the United States Air Force Reserves Jackie achieved Airman First Class and operated in Medical Office Management and Administration.